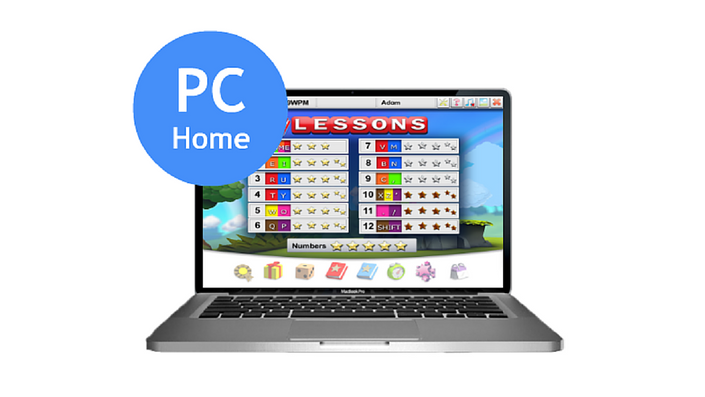 Trial - Qwertynomics Typing Course for PC Trial - Software Trial
Unlock a few Lessons, Spelling and Games modules so you can try them today!
Master new typing skills and learn with Qwerty.
Enjoy the benefits of learning to Touch Type at home. Families can learn together and create their own profiles. Learn, play and challenge each other with our fun and easy-to-use program.
This is a Free Demo of the Englishtype Typing Software and will unlock a few Lessons, Spelling and Games for you to try. Lessons, Spelling, Booster and, best of all, Games, are all designed with the user in mind. Learn a skill for life today and have fun.
---
Benefits
Save time by increasing typing speed and accuracy
Focus on the task at hand and not the process
Allow your brain to type without conscious thought
Reduce injuries, aches and pains by learning correct posture
Be confident when using the keyboard by optimizing keystrokes
Qwerty will guide you through the program step by step.
---
Features in the full version
• Structured learning through Lesson, Spelling and Booster modules
• Fun typing games linked closely with each level
• Unique colour coding system to support efficient learning
• Easy-to-access statistics for children and adults to track progress
• Multi-sensory approach
• Both written and spoken instructions
• Use real words when learning to type
• Win awards or use the gems to change Qwerty's outfits
• US/International (UK Keyboard layouts available - Please call us for more information)
Learn – Practice – Succeed
---
Who is this course for?
This course is suitable for students aged six and above. We do recommend that students are able read. This is important for their success when learning to type.
This trial will let you have a go before you purchase our program. Go on, give it a try today!
There are 4 different levels within the course.
6-8 years old
9-10 years old
11+ years
Reading and Spelling are a little Tricky
System Requirements
Englishtype Software Minimum System Requirements: Windows XP or above, 500MB RAM, CD ROM Drive, 32-bit mode, sound with speakers or headphones. The software will not work on tablets, iPads or cell phones.
Keyboard layout - This is the Canadian and US Version. UK layout available on request.
---
IMPORTANT: Free Demo – Home Version is a trial version and is only to be used by private individuals. Please note that we offer a variety of different options for Teachers and Schools.
Your Instructor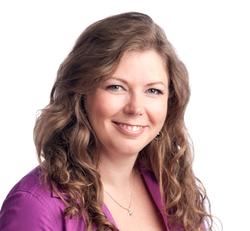 Founder of Qwertynomics - Zoe Clements is an International Educator, Speaker and Touch Typing/Keyboarding Specialist who is perhaps best known for bringing Touch Typing into the Elementary school curriculum in England.
Zoe has developed Qwertynomics, an innovative method of teaching Touch Typing/Keyboarding skills which produces outstanding and measurable results for children and adults.
As an outspoken and passionate advocate of innovative education, specializing in training other teachers to teach her proprietary program, Zoe has received Local, National and International media coverage for her knowledge, views and ideas.
Course Curriculum
Start Here!
Available in days
days after you enroll
How fast do you Type?
Available in days
days after you enroll
Qwerty
Available in days
days after you enroll
Frequently Asked Questions
What does the Free Trial include?
This course includes a free trial of our software. This is not a full course. We would just like you to try the typing software before you commit to purchasing this for your family. Have fun!
How long do I have access to the course?
How does lifetime access sound? After you have downloaded the software you will have unlimited access to trial software - across any or all devices you own. Feel free to share this with friends, family and colleagues so that they can have a go too.
What do I do after the trial?
Are you ready to experience more? Why not attend one of our on-site courses or maybe you would like to learn at home. Follow our links in the "What do I do next?" section.